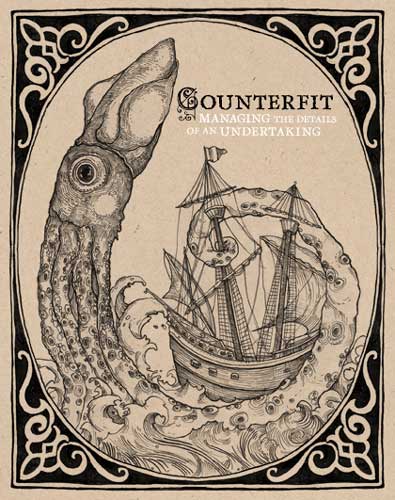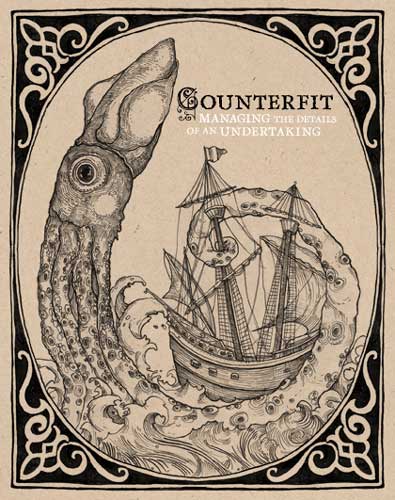 DISTRO: Counterfit - Managing The Details Of An Undertaking CD/DVD
by Counterfit and Helen Earth Band
$15.00 / On Sale
Managing The Details Of An Undertaking is a compilation CD and DVD package by the San Diego, California rock band Counterfit, released in 2007 by One Bad Landing Records. It was a posthumous release, as the group had disbanded in 2004. The CD portion of the release compiles rare, unreleased and out-of-print songs from the band's career. The DVD portion includes a 76-minute documentary film of Counterfit's final tour from July 23 to September 15, 2004 in support of Finch and Recover. It also includes their entire farewell show, the music video for "Better Late Than Never," band commentary and over 40 minutes of additional live footage. The package's title is taken from the title of a song from the band's only full-length album Super Amusement Machine for Your Exciting Heart.
CD TRACKLISTING
1. The Short Weekend Begins With Longing
2. Untitled 'Dun Dun'
3. The Worst Part
4. Arriving Where You Will (alternate version)
5. Million (Jawbreaker cover)
6. Ferret (Lifetime cover)
7. Lying in Traffic (live)
8. From Finish to Starting Line (live)
9. Managing the Details of an Undertaking (live)
10. Untitled 'Dun Dun' (live)
11. Regarding Regret
12. Completely Incomplete
13. Perfect for a While
BUNDLE AND SAVE! Add a copy of Counterfit's Super Amusement Machine For Your Exciting Heart LP to your order and save $2. (Select your shirt size and vinyl color from the dropdown menu.)
We also have Helen Earth Band LPs and T-shirts. Add those to your order here!
Availability
CD/DVD only 43%
CD/DVD w/Counterfit LP (red) 30%
CD/DVD w/Counterfit LP (clear) Sold Out