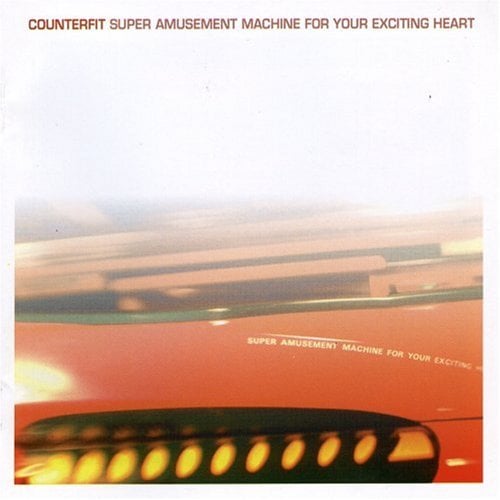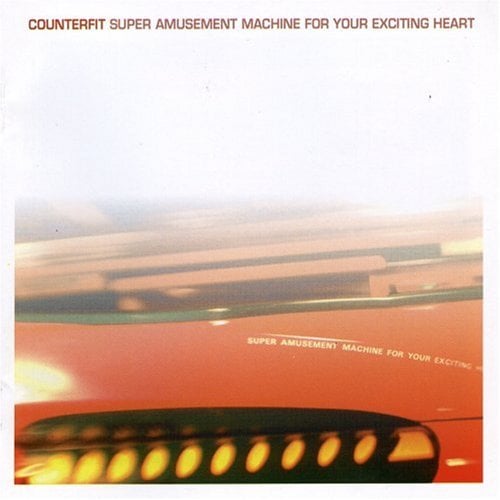 DISTRO: Counterfit - Super Amusement Machine For Your Exciting Heart LP (red or clear vinyl)
by Counterfit and Helen Earth Band
$12.00 / On Sale
PLEASE NOTE: These LPs have been sitting in storage for more than a decade and as such show some signs of ringwear and slight warpage. We are doing our best to weed out the truly defective copies, but if for some reason your LP does not play well on your turntable, we will send you a new one free of charge (plus shipping).
"Five stars" —Punknews.org
Counterfit established themselves as one of the premier bands to see in California, because of the intensity of their live show as well as their unique and versatile sound. They shocked you with intricate parts and harmonious melodies that you didn't think possible and before you can blink, the song explodes with the raw energy you'd expect of a hardcore band.
Their first full-length endeavor, Super Amusement Machine For Your Exciting Heart, was met with critical praise for the evolution of their sound and anticipation from the fanbase they have built through their vigorous touring schedule alongside Finch, Mock Orange, Park, Benton Falls and more.
SIDE A
1. Managing The Details Of An Undertaking
2. Happy Endings
3. Sleepwalk
4. Better Late Than Never (VIDEO)
5. Mile Marker
SIDE B
6. Feel The Ride (MP3)
7. Arriving Where You Will
8. This Dance
9. Souvenir
10. Lying In Traffic
Released on Accident Prone Records.
BUNDLE AND SAVE! Add a copy of Counterfit's Managing The Details Of An Undertaking CD/DVD to your order and save $2. (Select your shirt size and vinyl color from the dropdown menu.)
We also have Helen Earth Band LPs and T-shirts. Add those to your order here!
Availability
Clear vinyl 69%
Red vinyl 71%
Clear vinyl w/Counterfit CD/DVD 50%
Red vinyl w/Counterfit CD/DVD 40%