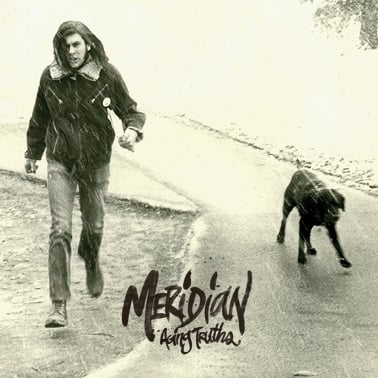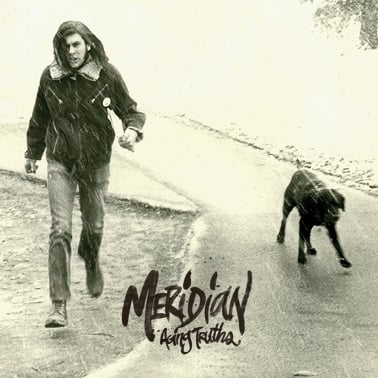 Meridian - Aging Truths LP
by Meridian , Signals Midwest , and Youth Conspiracy Records ,
$13.00 / Sold Out
SHIPPING NOW!
PLEASE DOUBLE-CHECK YOUR MAILING ADDRESS WHEN SUBMITTING YOUR ORDER. WE ARE NOT RESPONSIBLE FOR PACKAGES SENT TO AN INCORRECT ADDRESS!
YOU CAN STREAM THIS RELEASE FOR FREE BY CLICKING HERE
We're incredibly honored to be releasing Meridian's debut album, Aging Truths, in an extremely limited pressing of only 330 copies on random colored vinyl. Each copy is considered one-of-a-kind and is different from the the majority of the rest of the pressing. If you order multiple copies, you will receive multiple colors.
Meridian is the brainchild of Max Stern, best known as the vocalist/guitarist for rising Cleveland punk band Signals Midwest. Many of the songs comprising Meridian's full-length debut, Aging Truths, date back as early as 2007, when Max began playing acoustic house shows around Cleveland. These songs aren't Signals Midwest rejects, though; they draw from an entirely different set of influences, such as the Avett Brothers, Sundowner, the Mountain Goats and Frank Turner. Making the project more special is the involvement of Max's younger brother Jake, who he taught how to play guitar at a young age and contributed to the arrangements of the songs on Aging Truths.
One listen to these 10 songs and you'll understand why Max Stern is one of the brightest songwriters to grace the independent punk and folk scenes in quite some time.
PRESSING INFO
330 copies on random colored vinyl
TRACKLISTING
SIDE A
1. When I See You
2. Love & A Sense Of Belonging
3. The Catalyst
4. I Will Learn
5. What We've Built
SIDE B
6. Prosthetic Hand
7. Wait, Move
8. Commuters
9. When You See Me
10. Six Blocks
This is YCR-008.